Let's figure out how to talk about "learning" something in Russian.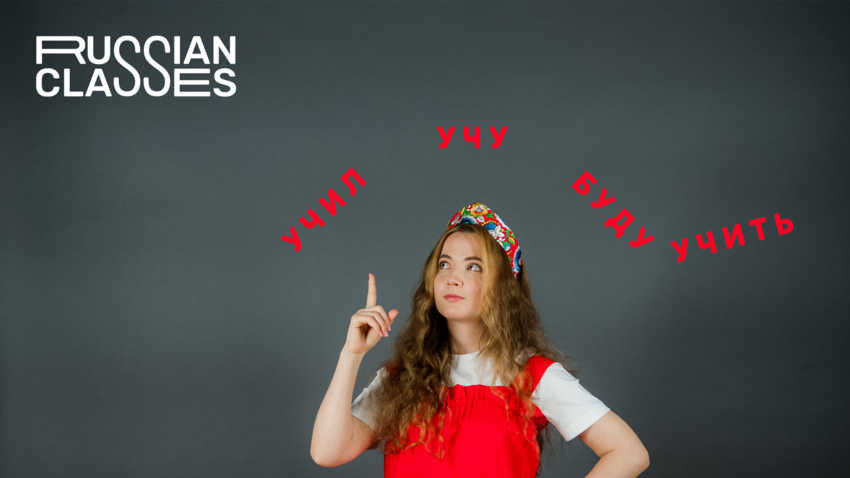 Pavel Kuzmichev, Andrew Niccol/Entertainment Manufacturing Company, 2005, Language Simp, Pixel perfect/flaticon.com
Хэллоу!
For all you students of Russian, let's talk about the verb 'учить' - 'to learn/study'. Let's learn ("давайте выучим") some useful phrases in all the tenses. Jared Leto and Language Simp will be helping us out!
Play the video
Language Simp is a blogger, who studies many languages. He shares his experience on YouTube. You'll see how much he adores the letter 'Ы'!
Play the video
And did you know that Jared Leto learned some Russian for one of his roles?
Play the video
No grammar for today! Let's learn some phrases with the verb 'учить'.
Elementary level:
Мне нравится учить русский язык.
I like studying Russian.
Intermediate level:
Я начал учить язык после того, как прочитал "Войну и Mир".
I started studying Russian after reading "War and Peace".
God level:
Сколько бы я ни учил русский, до сих пор не могу понять русскую душу.
No matter how much I study Russian, I still can't understand the Russian soul.
A phrase for everyone:
Учить русский - весело и интересно. Я бы даже сказала, захватывающе!
Learning Russian is fun and interesting - I would even say, exciting!
Check out more lessons in our Telegram channel, using the tag #russianclasses!
Dear readers,
Our website and social media accounts are under threat of being restricted or banned, due to the current circumstances. So, to keep up with our latest content, simply do the following:
Subscribe to our Telegram channel
Subscribe to our weekly email newsletter
Enable push notifications for our website
Install a VPN service on your computer and/or phone to have access to our website, even if it is blocked in your country